With less than a week left until Christmas, we at BeeWeaver know that a lot of people are getting their last minute gifts and finishing up their shopping. Here are our current favorite items and gift ideas that we love right now, for every person in your life. Within every description, there are direct links to the featured items. Happy Holidays from BeeWeaver!
For The Chef In Your Life:
Some people always bring the flavor, and these gifts are no different. For those that love to spend time in the kitchen, we have a variety of gifts to appeal to any chef's palate. Our Reaper Pepper Honey, infused here at the Honey Farm adds the perfect amount of sweet heat to every chef's line up. The Fresh Honey Cookbook by Laurey Masterson has amazing recipes featuring honey. Perfect for everyday use, the Price & Kensington Sweet Bee butter dish is ideal for keeping butter fresh between whipping up dishes. To spice up your salt and pepper shakers, the Skep Salt and Pepper Shakers. To keep your hands safe from the oven or stove, our thickly crocheted pot holders in an array of beautiful colors. Our locally made wooden spoons are specially engraved or decorated with a leather insert – both featuring the honeybee! JD Bolich is a wood craftsman from Benchley, Texas with more than 40 years of experience. Any of his one-of-a-kind, handcrafted wooden utensils would be a great addition to any kitchen.  Bee's Wrap is the perfect reusable, zero plastic waste method for storing leftovers or unused ingredients. 
For the Baker:
Baking is an art and a science, and these gift ideas bring a little of both. Our Huajillo Honey from Southwest Texas is the shining star of baking with honey, as it provides a floral sweet flavor to all of your favorite recipes. The Fresh Honey Cookbook by Laurey Masterson has amazing recipes featuring honey, including some incredible desserts. From Nordicware, we have an array of cast aluminum baking ware and cookie stamps. For special occasions, the three piece set of cookie cutters made from tin-plated steel will be sure to wow. Almost too cute to use, our 4 piece set of measuring spoons allow the baker in your life to measure ingredients with ease. 
For the Entertainer:
For the host(ess) with the mostest, gift giving can be hard. But you can't go wrong with a bottle of mead from our sister company, Wildflyermead. Or, add some bee-auty to their snack spread with our bee charcuterie set. Or with a toothpick holder in the center, this earth-toned stoneware dish is the perfect way to serve finger foods. Spice up any party with Party Cracker seasoning, which requires no baking and is a fan favorite at parties. Help set the mood with our Beeswax candles in the scent of frankincense. Our Happy to Bee Home Guest Napkins elevate any gathering for bee lovers. Also featured in this photo: Brass Spoon w/ Bee, Came For The Bees Plastic Wine Glass,  Queen Bee Luxury Playing Cards
For the Outdoorsy:
Adventure is calling and we have the perfect answer: gifts for any outdoors enthusiast. Our Bees and Mead Hoodie is uber soft and perfect for those cold, windy days. When you're eating on the go or on the hiking trail, this Bee Lunch Bag is a great way to bring food along for the journey. This 34oz Majestic Butterflies Bottle features a double vacuum to keep drinks cold or hot, and has a great handle for transportation. These Bee Boot Socks are great for outdoor wear, and so soft! For the outdoorsy with long hair, our bee headbands double as a solution for keeping hair away from your face, and as a cute accessory for any bee lover.
For the Gardener:
If you're gift giving for someone with a green thumb, we've got plenty of unique ideas that are sure to be a hit. Our beautiful bird baths are the perfect addition to any garden, and come in a variety of designs that are all hand painted. To add a little magic to any outdoor space, we have the Honeycomb Gnome to watch over plants and flowers and protect the garden. Attract birds to a garden from near and far while enjoying the beauty of nature with our Solar Bird Feeder. Give the gift of helping native bees with this native bee habitat, coming in multiple color options. Help your favorite gardener stay hydrated in style with this cute and insulated water bottle. Jump start their spring gardening with seed packs of all types and sizes. Or, help them celebrate their green thumb this holiday season with our Old World Christmas watering can ornament. 
For the Naturalist:
Maybe you're shopping for someone that always takes the holistic and natural approach to healing and wellness. Honey is among nature's most diverse healing substances, so be sure to snag them BeeGoods Honey. An excellent guide for using their honey for general health and in natural remedies is Sweet Remedies: Healing Herbal Honeys by Dawn Combs. Another great honey-based remedy is our line of Sunday House syrups. To sip their healing honey concoction, consider our Living Water Pottery Mugs.Also featured is our beeswax candles, which purify the air when burned. Of course, no list for the naturalist be complete without Texas Selkie Soaps, which smell wonderful and are all hand-poured in College Station,Texas.  Also featured: Bee's Wrap and Honey House Naturals 
For the Bookworm:
For the bookish people in your life, we have an array of books on a multitude of topics: from beekeeping to mead making to queen spotting. Also featured is our set of 2 Cast Iron Beehive Bookends, which make the perfect addition to any bookshelf. For those days when you just want to curl up with a good book, check out our Living Water Pottery Mugs and our beeswax candles. 
For the Always On-the-Go:
We all know someone that is always on the move. Make their lives easier with these fun and practical gifts. Our retired honey bee print Vera Bradley travel bags are sturdy, cute, and make travel so much easier. This retired print is hard to come by, so don't miss out on these for the traveler in your life. Our Wake Up and Bee Happy Travel Mug is the perfect way to brighten up any busy morning, and to take your morning coffee to go. Another great option for those always on the move is our Bee Kind Double Walled Water Bottle, which is insulated to keep hot beverages hot, and cold ones cold all day. Finally, for someone that could use the convenience of a squeezable honey: BeeWeaver Wildflower Honey 1lb. Also featured: 1888 Texas Leather Keychain, Thin Bee Headband 
For the New-Bee:
Is someone in your life new to beekeeping, or maybe they've purchased bees for Spring of 2022? There are many ways to help these New-Bee Beekeepers have a smooth and successful first year. First, Beginning Beekeeping by Tanya Phillips is a must-read for the new beekeeper. We love its detailed, yet easy to understand explanations of beekeeping principles and concepts and great pictures for visual learners. You could also book them a Private Beekeeping Lesson with one of our beekeepers. Some beginning beekeepers have difficulty with maneuvering the frames in their colonies due to propolis and cross-comb build up, help the beekeeper in your life out by getting them the Mule Grip Frame Grabber, which allows the beekeeper to get better leverage and a firmer grasp on even the most propolis-covered of frames. And, whether they know it yet or not, they will most likely be faced with hive beetles during their first year of beekeeping. Give them a jumpstart with our all natural Beetle Beegone cloth. Help them declare to everyone that they are, indeed, a keeper with our BeeWeaver mug and hats.
For the Pro Beekeeper: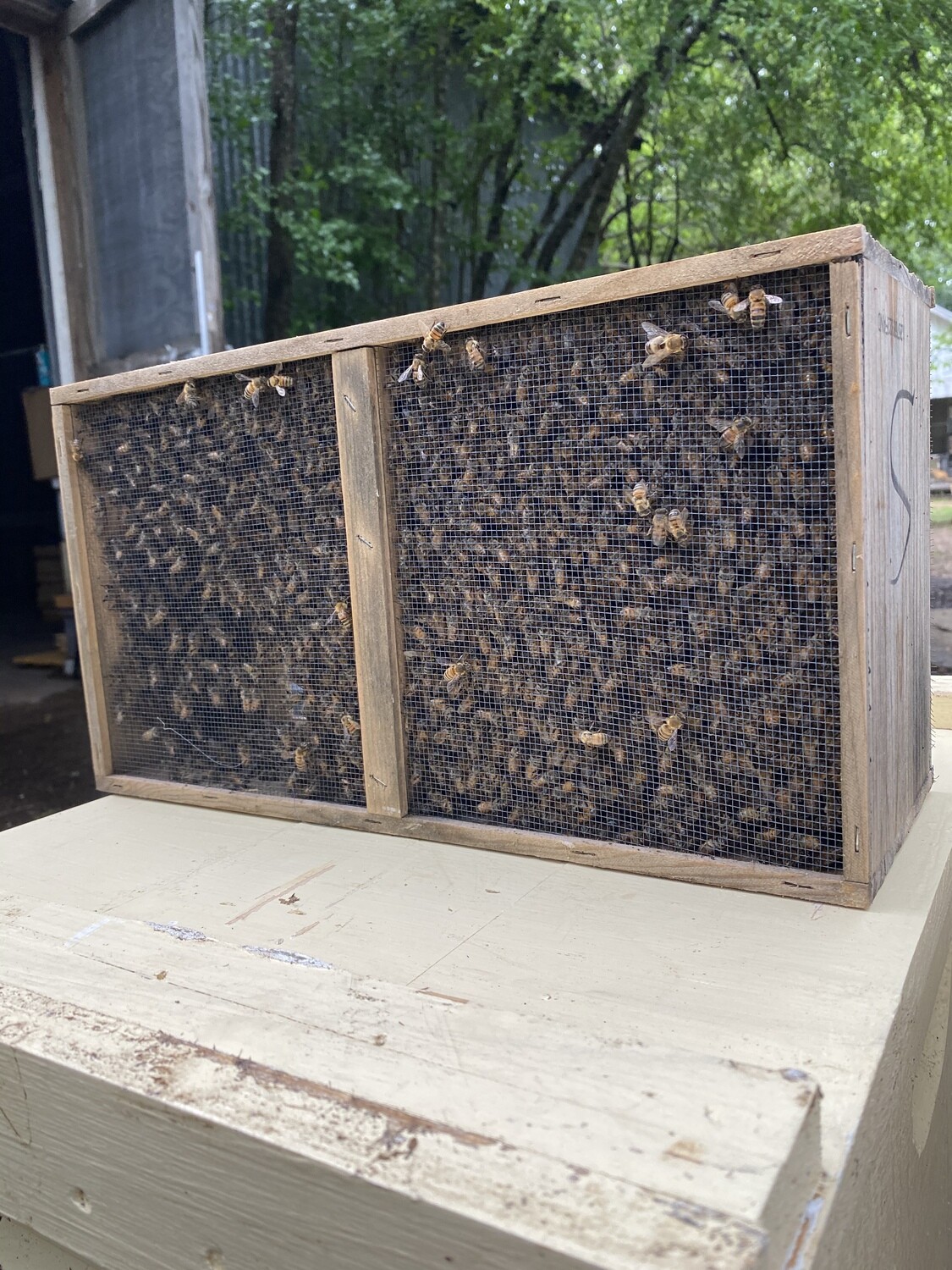 If you're lucky enough to have a (bee)keeper in your life, you know that they can be hard to shop for. For the experienced beekeeper, surprise them by ordering them a BeeWeaver Nuc or Package for Spring of 2022. If they're not ready for more bees yet, you can always get them the essential BeeWeaver merch that lets everyone know they're a keeper. Or, you could put their queen spotting skills to the test with this awesome iSpy for beekeepers, QueenSpotting: Meet the Remarkable Queen Bee and Discover the Drama at the Heart of the Hive by Hillary Kearney. This incredible book includes over 40 queen spotting challenges. More ideas include: BeeWeaver Gift Card, all natural Beetle Beegone cloth, Mule Grip Frame Holder.
For the Person Who Has It All: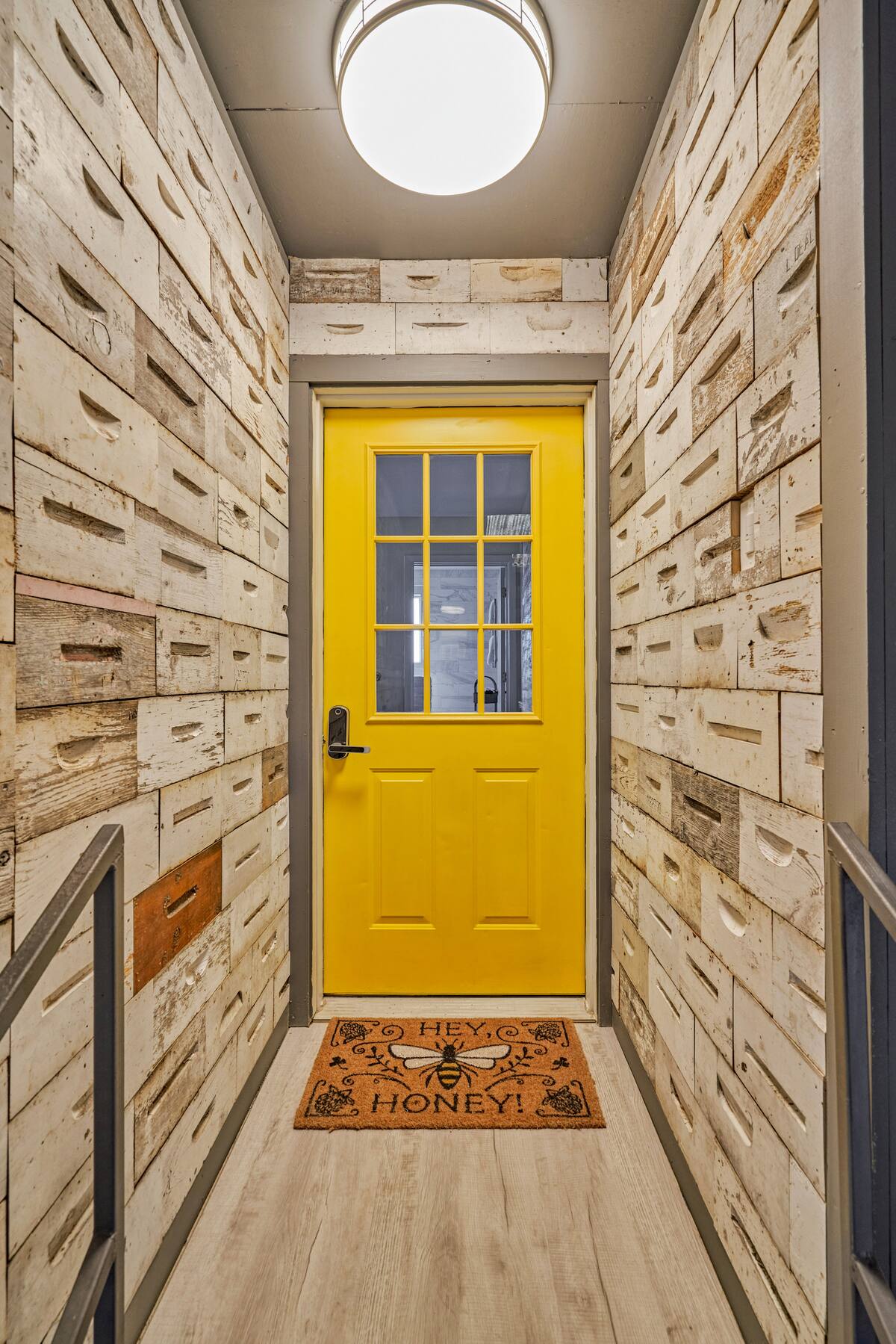 Whether they are a beekeeper, a bee enthusiast, or just someone that is impossible to shop for this time of year, a perfect gift for the person that has it all is not a physical object, but an experience. Book them a stay at The Loft at the Honey House for an idyllic weekend getaway overlooking BeeWeaver Honey Farm and WildFlyer Mead. Or, give the gift of knowledge with a Private Hive Tour or Private Beekeeping Lesson. While these will not resume until early spring, we are taking reservations for Spring of 2022. These experiences allow guests to get up close and personal with live bees here at the farm, and learn about honey bees from a beekeeper. 
Our Favorite Stocking Stuffers:
Some of our favorite stocking studders of the season include: Bee Happy Car Coasters, BeeWeaver Mugs, Filthy Farm Girl Soap, Bee Scrunchies, Honey Bees Mini Notebook, Honey House Naturals Lotion, Bee Manly Beard Balm, all natural Beetle Beegone cloth, Beeswax Candles, and Silver BeeWeaver Keychain